From Atlanta Pen Women, First Vice President Lynn Hesse

Dear Members,

Evening Meetings:
The Atlanta Pen Women board wishes to extend the opportunities for members who work during the day without flexible hours to attend a monthly meeting. We miss seeing your faces and sharing with you. Starting in September of 2022, we propose to set every other monthly meeting —the second Wednesday as usual—in the evenings on Zoom. Corresponding, we want your input on what hour would work best. Please pick a time slot to begin the official meeting either 5-6 p.m., 6-7 p.m., or 7-8 p.m. Comment above left by clicking box, message me on the atlantapenwomen.org website, email me at [email protected] or call 770 498-6729.

Tech Info:
You may contact me by clicking on my name under membership and then sending me a message. While you're inside the website, why not update your profile?

Deadline:
The deadline for stating your preferences about the evening-meeting hour is the last day of May, 2022. The board decided to forego monthly meetings for the summer months of June-August.

Structure Changes to Meetings:
Business meeting will be kept to 15-20 minutes with an emphasis on the guest speaker. The entire meeting will be kept to a maximum of an hour with an option to join early or thirty minutes prior to visit with community.

Note: Eating during the meeting isn't a problem, but please mute.

Speakers:
If you desire to be a speaker or know of someone who would speak to a topic that interests you dealing with the craft of your art, please contact Lynn Hesse, [email protected] or 770 498-6729.

FYI: Every creative is a busy person. It takes several weeks to contact, email, and set up a speaking engagement.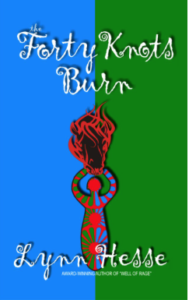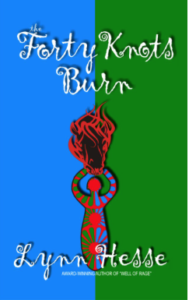 Pre-Order: Contact BlueRoomBooks.com or https://www.lynnhesse.com
A con artist trio are stuck in Atlanta without funds when the oldest member has a heart attack and suddenly dies. Clara Shannesy Blythe and her adopted Uncle Roman are crushed at their mentor's death, but she must take over the reins of a cutthroat crew and pull off the risky art heist of an Edward Hopper painting. She falls in love for the first time at twenty-seven and realizes too late Hernando is the Hopper painting's forger and his brother is the man trying to kill her.